Backyard America is a family owned business located in Manassas, Virginia, near Washington, DC. They started out, and continue today, as a building contractor specializing in outdoor structures. They have built thousands of decks, porches, sunrooms, sheds and gazebos. When they discovered there was a need for a nationwide dealer for some of the products that they were offering they created a web site. That was in 1998. Since then they have increased the size of their facility several times allowing them to start a vinyl fabrication shop and more recently a wood products shop.
"By manufacturing our vinyl and many of our wood products, we can control quality and delivery and offer the best price. Product selection is based on offering quality products at a fair price. Our goal is to exceed your expectations with our products and service. We carefully select our suppliers to ensure that they have the same operating philosophy. This desire to offer the best value led us to fabricate the majority of our vinyl products and now some of our wood at our facility in Manassas." - Backyard America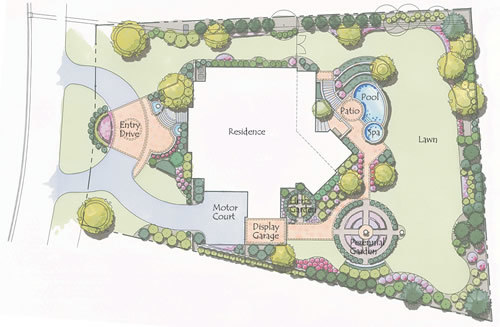 Custom Backyard Adventures is proud to partner with Pedra Grande Associates, Inc. as our Landscape Architect. PGA, Inc. is a Landscape/Hardscape Design and Project Management Firm established in 2003 and located in downtown Cornelius, NC.
Alais Rocha Fankhauser is the owner of PGA, Inc. and Landscape Designer with many years of 'hands on" experience in all aspects of Landscape Design and Installation. She has developed a large number of Residential and Commercial projects in the Charlotte / Lake Norman area as well as in South Carolina. She has also supervised the installation of most projects designed by her.
Alais' husband, Gary is a Licensed Landscape Architect (North Carolina and South Carolina) with over 26 years of experience in developing Residential and Commercial Landscape Designs located in several states.

"PGA, Inc. is committed to Excellence in Design and Quality of Work as well as understanding project budgets and requirements. We are also extremely responsive to our Clients needs. We would very much appreciate the opportunity to discuss any current or future projects that we may be able to assist you with."

It's hard to take time for yourself, to truly escape the day. Leaving the emails unopened, letting the calls go to voicemail — for most people that's easier said than done. But not a Trex owner.

Free from the constant upkeep of high-maintenance wood decking, Trex owners are able to kick off their shoes and comfortably leave the day behind. Let Custom Backyard Adventures show you just how easy it is to start creating your escape with Trex outdoor living products.

At Custom Backyard Adventures, we'll walk you through design and decking options no one else can offer. And because Trex products won't ever crack, or rot, you'll get a feel for living the splinter-free, hassle-free life. And with a 25-year limited residential warranty, plenty of time to live it.

So, do yourself a favor and start creating your escape with Custom Backyard Adventures and Genuine Trex. And at the end of the day, you'll be all too comfortable to leave it all behind.
To find out more about Trex Products, Contact Us and check out Trex.com